Five 'behavioural blockbusters' for lockdown and beyond
As contrarian investors we pay a lot of attention to human behaviour and understanding what makes the world, as well as the markets, go round. Standing out from the crowd can be challenging but, rewarding.
Considering the unprecedented government and central bank response to the extraordinary pandemic we find ourselves in, and given many are reassessing the world order, indeed the future of global capitalism, it seems like a good opportunity to revisit the insightful thinking of some well-known writers and behavioural experts.
The idea is to see our current predicament from a potentially different perspective and to also look at whether any lessons from the past can be useful for the investment journey ahead.
We've pulled together a list of five books of interest to get the ball rolling. Though they may well raise more questions than answers, we hope you will find they are written with both vision and humour, designed to be enjoyable and thought-provoking.
Should you have any other interesting books in mind and would like to share, you can tweet us @ScotInvTrust or/and tagging #ContrarianReads
If you'd like to learn more about how the pound in your pocket is related to the actions of global central banks, then try out our easy to watch, three-part video series with Young Money Blog founder, Iona Bain, here.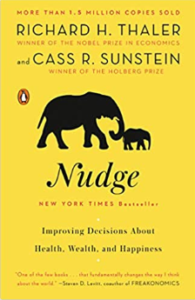 Nudge Theory, by Cass Sunstein and Richard Thaler
Nobel prize winner, Richard Thaler, teams up with Cass Sunstein, the founder and director of Harvard Law School's behavioural economics and public policy programme, to explain how decision making is much less rational than traditional economic theory might propose. Humans are in-fact predictably irrational and individuals' minds tend to 'nudge' them towards more familiar ground. With maintaining health, wealth and happiness more in the spotlight than ever, this is an easy-to-read and interesting way of looking at how the world's social and economic problems might be mitigated by policy formed through encouraging specific patterns of behaviour.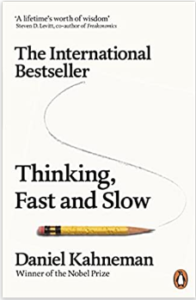 Thinking, Fast and Slow, by Daniel Kahneman
A second Nobel laureate, Daniel Kahneman tackles the vast subject of human behaviour and thought, in a manageable and relevant way. He categorises human thought processes into two systems: thinking fast, where decision-making is instant and based on intuition; and thinking slow, which is reasoned and analytical. He also demonstrates, with examples from the corporate world, how behavioural or cognitive biases take root, and how people can tap into the benefits of 'slow thinking'.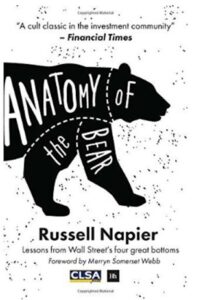 Anatomy of the Bear: Lessons from Wall Street's Four Great Bottoms, by Russell Napier
Well-known investment strategist and commentator, Russell Napier has over 30 years of experience in the investment business. Professor at the University of Edinburgh and founder and course director of The Practical History of Financial Markets course there, he is also founder of The Library of Mistakes, a free resource for all who wish to study financial history. In this book, he looks at the lessons to be learned from four of history's greatest bear markets, in 1921, 1932, 1949 and 1982, specifically highlighting the ultimate role of inflation or deflation as a catalyst for equity valuations.
NB. you might possibly forgive us a slight element of 'human bias' in our highlighting of this one as Russell Napier was, until recently, a non-executive director with The Scottish…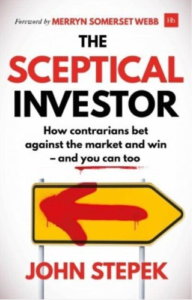 The Sceptical Investor, by John Stepek
Highly regarded, the executive editor of MoneyWeek, John Stepek, takes a thorough look at how the world works in theory versus how the world tends to work in practice here, and discusses how our deepest instincts can work against our best interests as investors. He outlines the key components of behavioural finance and contrarian investing in a particularly perceptive and highly readable style. He highlights that being a long-term, contrarian investor can be tough as it very much goes against the grain for humans to stand apart from the crowd.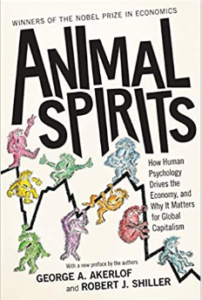 Animal Spirits: How Human Psychology Drives the Economy, and Why It Matters for Global Capitalism, by George A. Akerlof and Robert J. Shiller
Published in the wake of the global financial crisis of 2008, Nobel prize winning economists George Akerlof and Robert Shiller offer a persuasive view of the role of human emotions – greed, fear, euphoria – and its effect on Western capitalist economies. The book also seeks to answer eight key economic questions, such as why do economies fall into depression? Why do real estate markets go through cycles? And why is saving for the future so arbitrary?
Please note that this is not a promotion and we received no remuneration for sharing these titles. The contents are exclusive views of the authors. This is a sample list and we encourage you to look for more thought-provoking reads that are available out there.